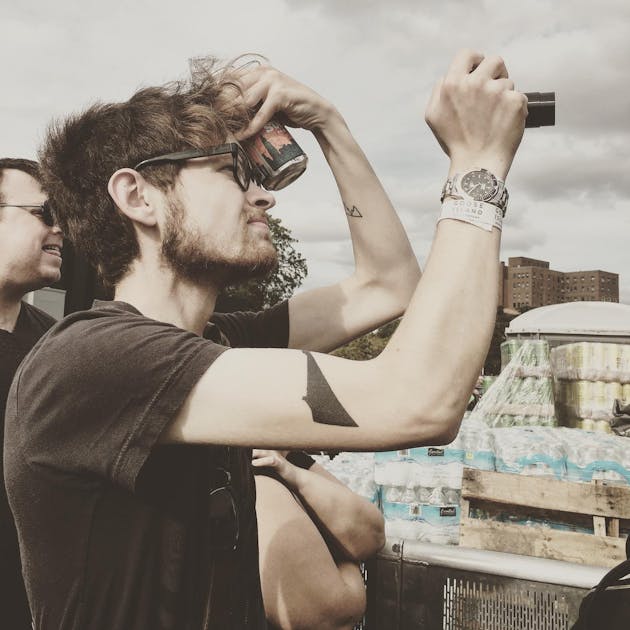 Spend enough time in line for a 'Gansett at The Sinclair, or against the barricade at the Royale in Boston, and you're bound to run into photographer Ben Stas. The Massachusetts native has entrenched himself as a staple of the scene, shooting prolifically for the likes of The Boston Globe, BrooklynVegan, Vanyaland, or DigBoston (not to mention an obligatory iPhone shot at each show—for the love of the challenge).
Stas sat down with Double Negative to talk how he got into concert photography, what keeps him going, and how newcomers can establish themselves.
DN: Can you describe what drew you to photography in general, and more specifically concert photography?
It runs in my family, to some extent. My grandfather on my dad's side was a professional photographer on and off, and my dad always kept a fancy (for its time) SLR around. My dad's also a car buff, so my first documentary experience was taking pictures of antiques at cruise nights we'd go to when I was a kid. I would take pictures on vacations and stuff too, but as I was growing up I kinda forgot about photography for like 10 years. Fast forward all that time and I'm a freshman at Northeastern, psyched on going to shows every weekend, and growing increasingly dissatisfied with my iPhone concert shots. Towards the end of that year I'd also started a blog to write about gigs I was seeing and started bringing a little point-and-shoot with me to run photos – then a nicer one, then a DSLR – and eventually I started shooting for other blogs and Tastemakers [ed. note: Northeastern University's student music magazine] and it slowly took over my life.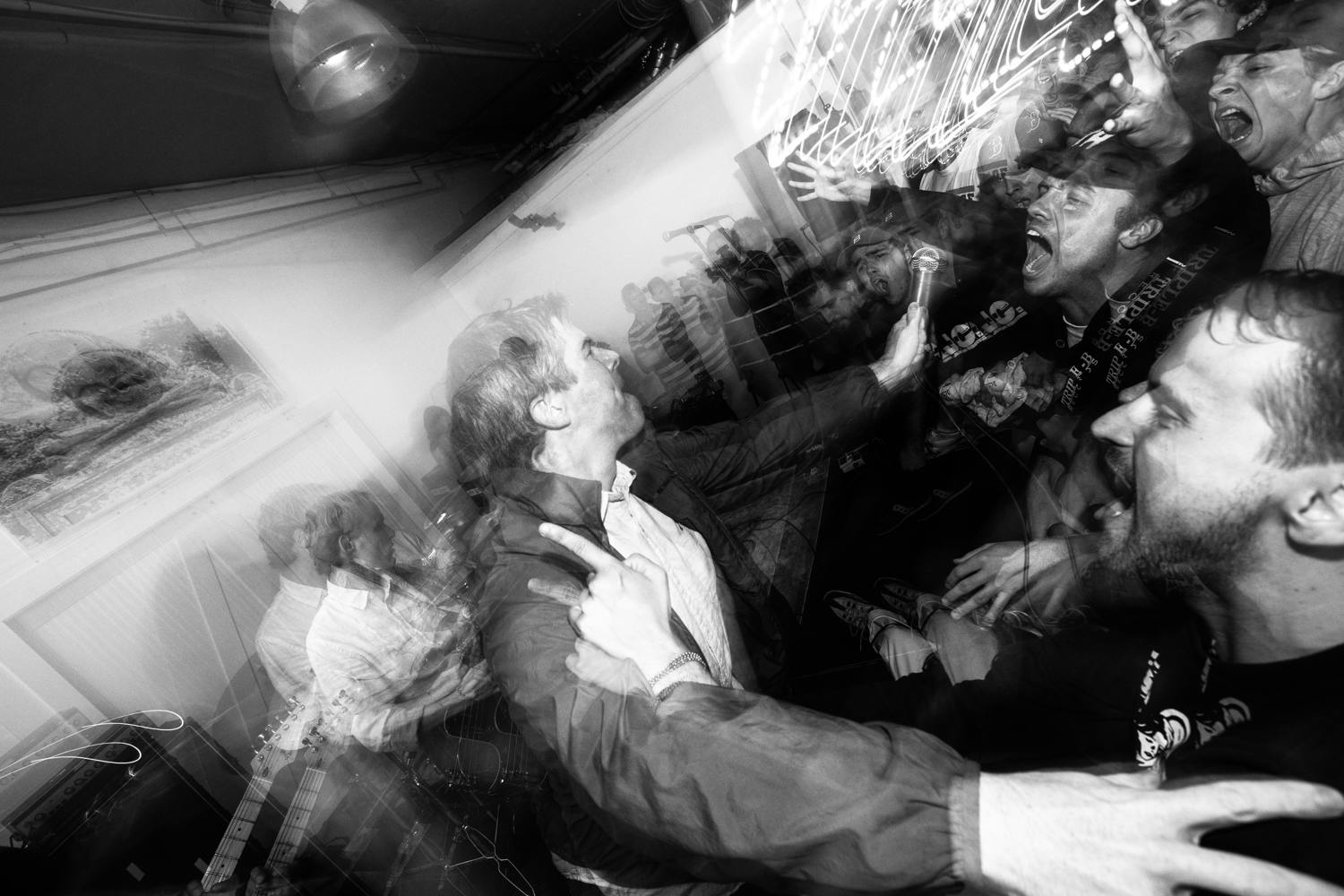 Fiddlehead c/o Ben Stas
DN: What was your trajectory like from Northeastern & Tastemakers to the Globe to where you are now? When did you know you wanted to full on commit to photography?
Tastemakers (along with Allston Pudding) was where I picked up pretty much all of my knowledge of the ins and outs of concert shooting. Having a print outlet in a college market can get you in the door for lots of shows, and the experience on both the shooting side and the coordinating/assigning/editing side a little later was totally invaluable. All that experience was definitely what got me in the door with BDCwire (which is a now-defunct arm of Boston.com) and eventually the photo department co-op at the Globe. My day job at the paper was always supporting-role stuff with the photo team, but I sort of osmosed my way into freelancing for concerts too. And the network of freelancing is sort of where I'm at now – a bit of work for the Globe when they have it, shows for Vanyaland/DigBoston/BrooklynVegan/Bowery/etc., and some stuff for my own site – enough outlets that I can get credentialed for the things I wanna shoot.
I was pretty much sold on doing this all the time after the first couple months. It's not a career for me – in that it's very difficult to make much money doing it – but I love music and this gives me a creative outlet where I can engage with it. I just totally fell in love with the work.
DN: Do you have any show rituals?
Some hyper-specific things I guess, like always having my 16-35 lens on a particular camera body, keeping my earplugs in my back pocket, shooting one iPhone photo per show for my non-professional Instagram out of stubborn purism.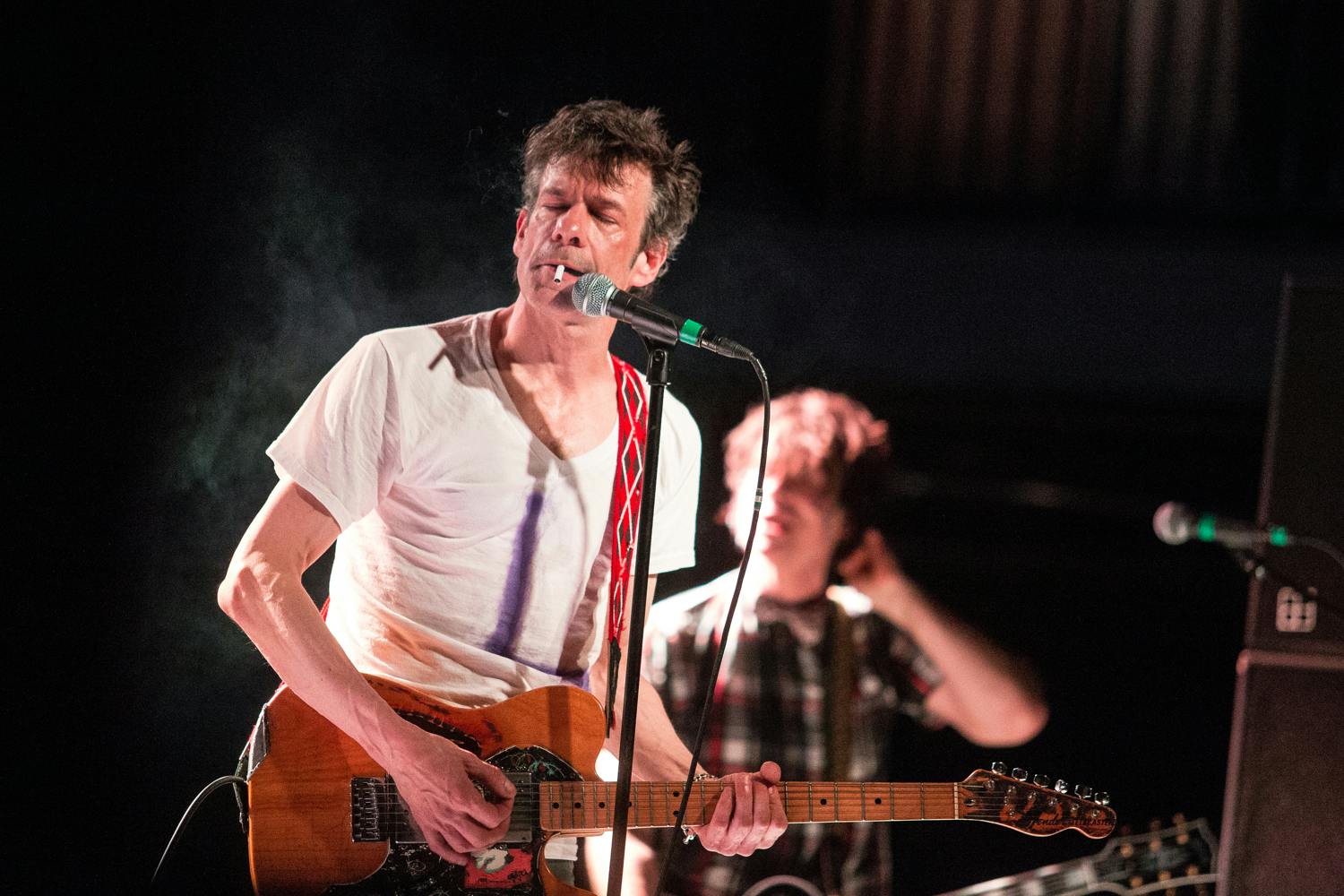 The Replacements c/o Ben Stas
DN: What conditions make for good shots as far as sound, atmosphere, barricade situation, crowd behavior, etc.? What about good conditions on stage, such as what the artist is doing or what the lights are doing?
Animated artists are always the most fun to photograph, naturally, and the same goes for crowds. Some of my favorite gigs to shoot are metal and punk bands, because you get the best of both worlds in terms of energy.
Any lights beyond stationary cans above the stage are great, and bigger venues tend to treat you better in terms of visual productions that up the drama of what's happening on stage. Concert shooting is inherently a low-light endeavor, so in general the more there is, the easier it is to work.
Barricades/photo pits are a blessing and curse. The freedom to move around beats being pinned to a single spot in the crowd in some ways, but the tradeoff is only having three (or fewer) songs to work during. I sometimes prefer the barricade-free situations, especially for a band I really like, because it keeps you up close and personal for much longer, and oftentimes the most visually exciting stuff will happen on stage towards the end of a set.
My angle is that I'm as much a part of the audience as anyone else in a scenario where there isn't a barricade, so I make every effort to get in early, get the spot I get and stick to shooting from there rather than pushing my way through people later. That said, I've still gotten hostility from people, particularly if I leave between sets to get a beer or go to the bathroom or whatever. There's definitely a certain type of concert-goer who adheres to temporarily-vacated spots instantly becoming theirs. I'd say people are cool about it 95% of the time, but the other 5% is either a negotiation that ends amicably or the rare instance of me throwing up my hands and shooting from further back to avoid conflict, which is never ideal. I usually draw the line at people putting hands on my gear, which has happened a couple of times.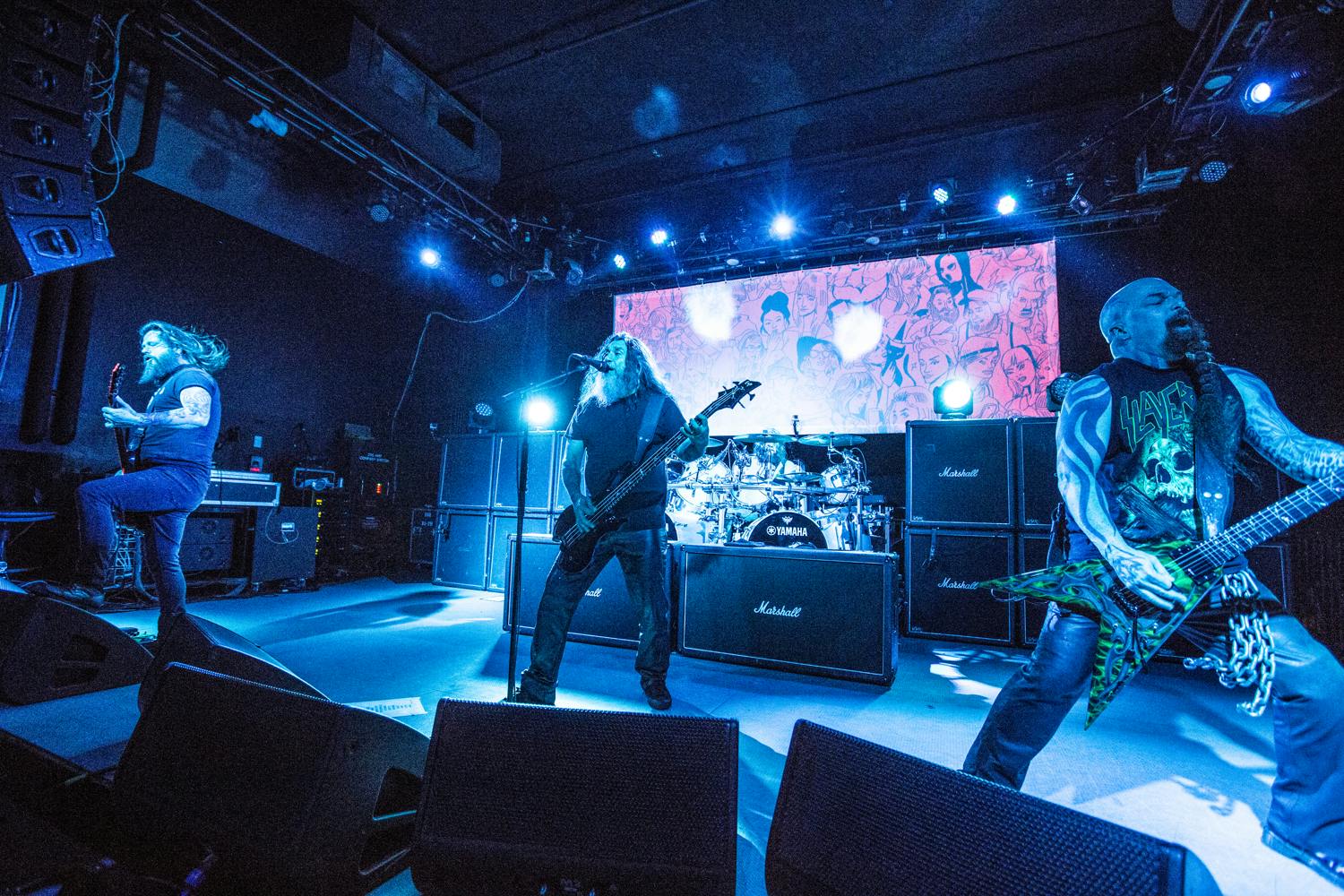 Slayer c/o Ben Stas
DN: Mosh pits: how do you feel about them?
Pro! Generally! Some healthy crowd participation when the music calls for it elevates a show for me, and I've gotten pretty good at working from the edge of a pit and avoiding injury to myself/my gear. I have gotten bruised pretty badly and kicked in the head a few times, but such is the cost of doing business.
DN: What artists do you always make sure you always get a chance to shoot? What artist do you never want to shoot again?
There's a veteran heavy psych band from Boston called Major Stars who are definitely among my favorites. Every set is mind-melting and the husband-wife bandleaders Wayne and Kate are super in-your-face guitar players who are insanely fun to shoot.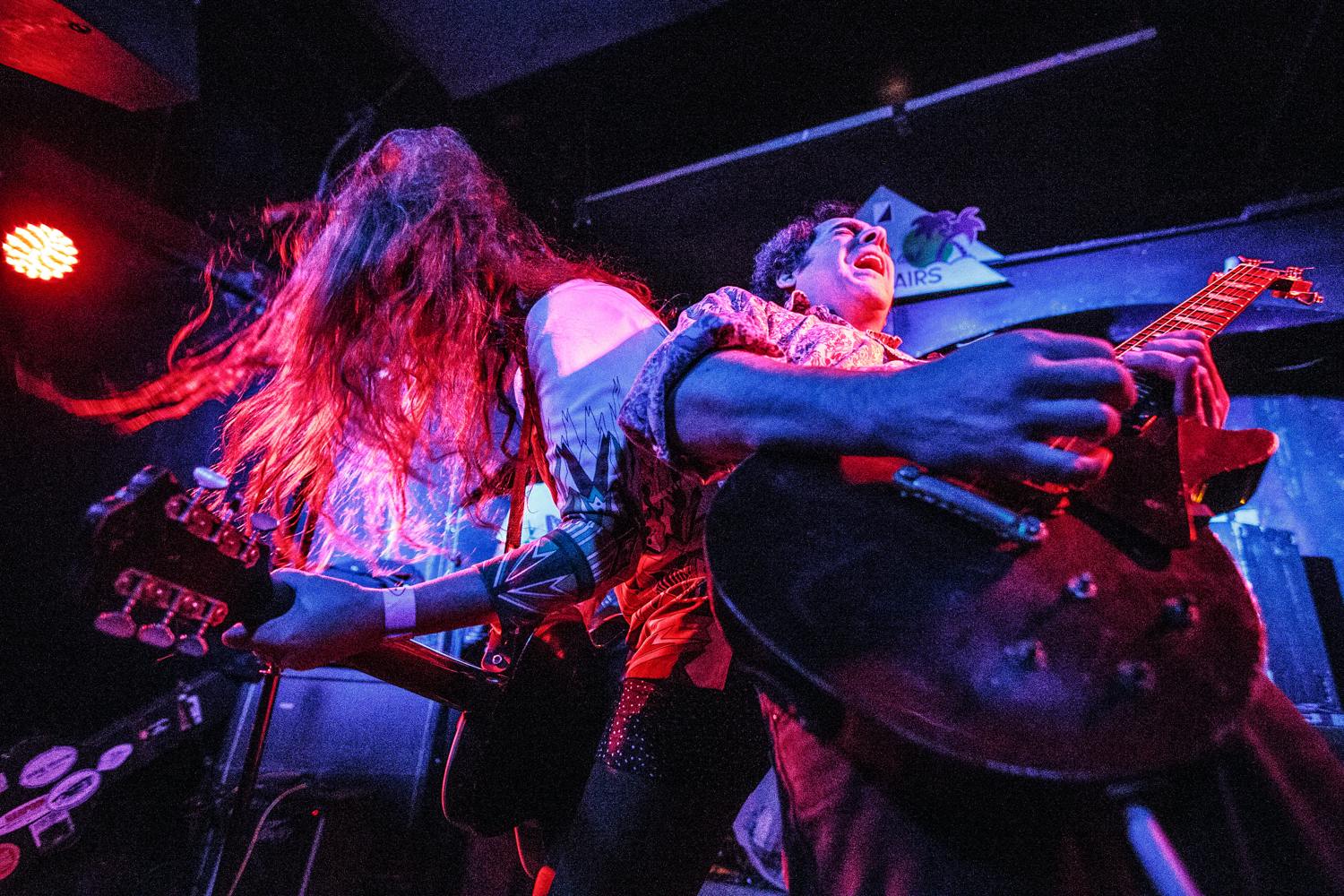 Major Stars c/o Ben Stas
Anything involving David Yow (Jesus Lizard and Flipper as of the past few years) is essential. Dude is almost 60 and literally throws himself into every performance like no one else I've shot. Deafheaven, Sunn O))), St. Vincent, JPEGMAFIA, Daughters...it's a long list.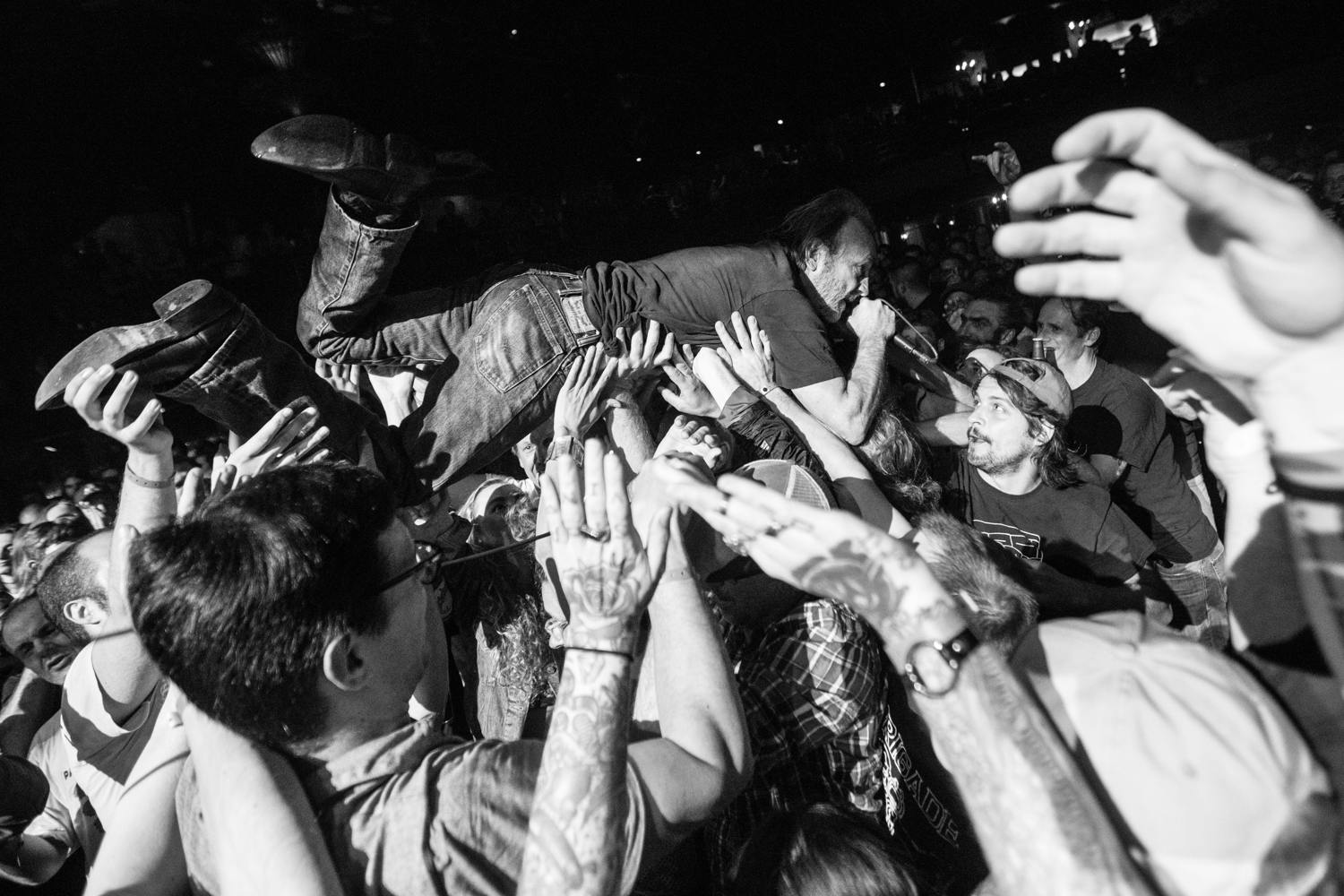 The Jesus Lizard c/o Ben Stas for Vanyaland
Honest-but-still-not-really answer to "never want to shoot again" is Kurt Vile. Nothing against KV, I like the dude and his music, but he's seemingly played every single festival I've shot in the past seven years more than once. I just do not need more photos of him for the foreseeable future.
DN: Do you have a cataloging system to keep track of how many shows you've shot?
My website is pretty archive-y, so everything I've shot (barring a couple that I can't post because of contracts and one [I think] that I lost) is up there. I also do a show/festival/set count at the end of every year for my recap blog posts.
DN: Do any stories come to mind as truly once-in-a-lifetime-I-can't-believe-I-got-this-shot-or-saw-that-happen-live?
Dolly Parton popping up as a surprise guest at the Newport Folk Festival last summer was definitely one of those. Shooting Tom Petty a few months before he died felt that way in retrospect. Most recently, The Strokes playing a rally for Bernie Sanders up in New Hampshire, which culminated with Julian singing "New York City Cops" in the face of an actual cop who was trying to shut down a stage invasion.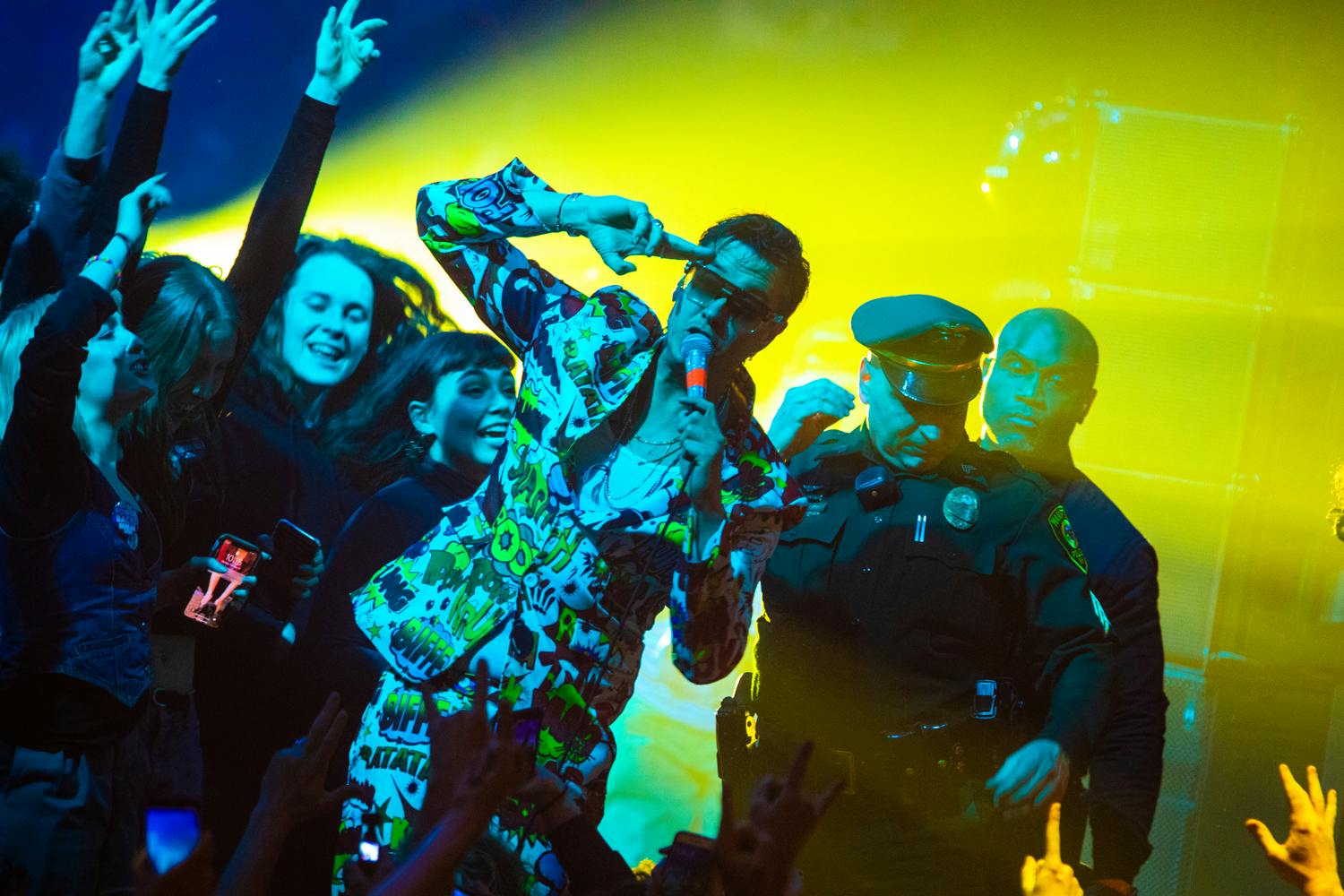 The Strokes c/o Ben Stas for Vanyaland
In terms of they'll-never-play-a-room-that-size-again, Phoebe Bridgers and Soccer Mommy at Great Scott a couple years ago (with Conor Oberst in tow) definitely stands out. And the week of Converse Rubber Tracks shows that went down at The Sinclair in 2015. I still may not have fully recovered from seeing The Replacements and Slayer in that room two days apart.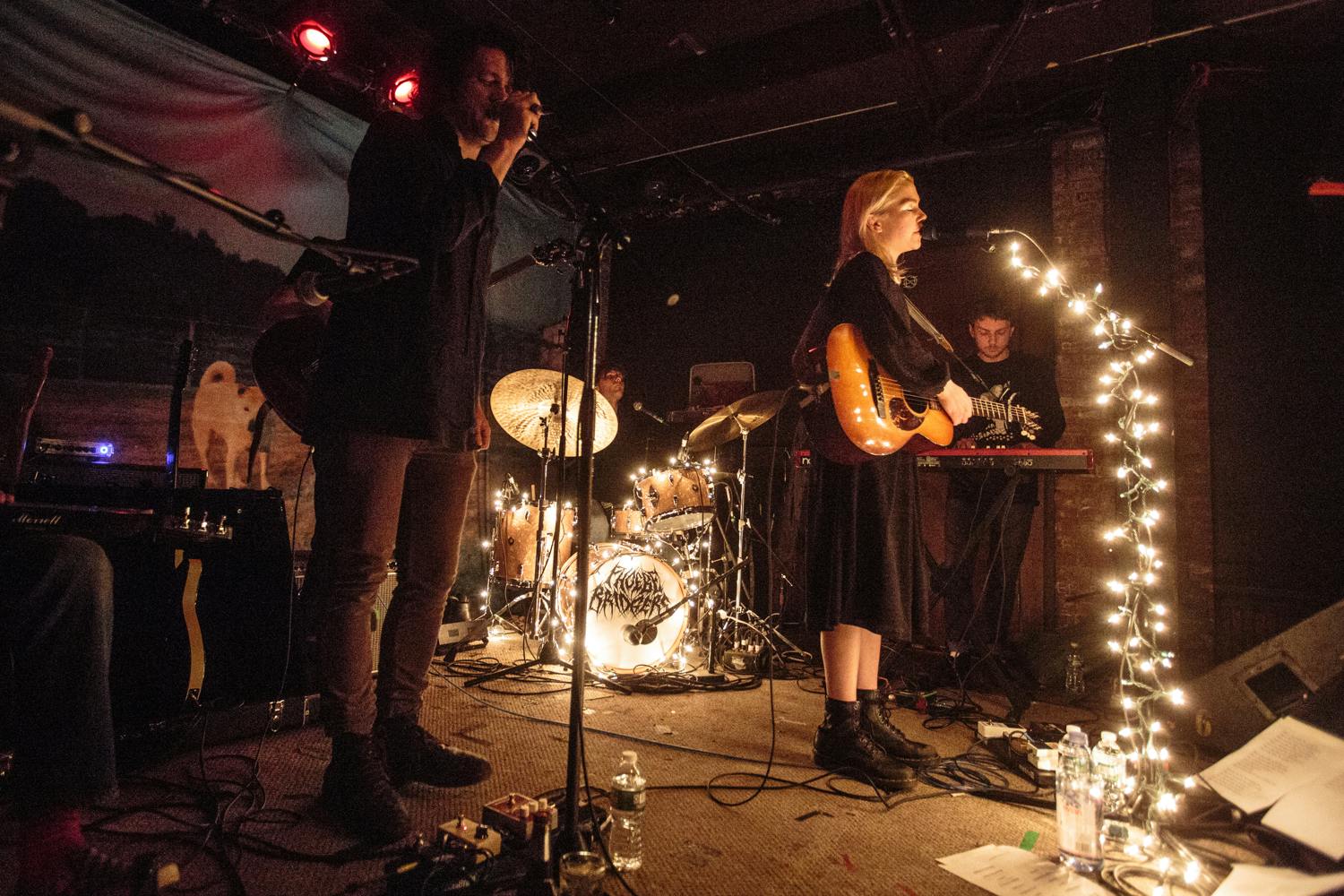 Phoebe Bridgers ft. Conor Oberst c/o Ben Stas for Vanyaland
DN: Rank how much you enjoy shooting in each of these Boston-area venues: The Sinclair, House of Blues, Paradise Rock Club, Brighton Music Hall, Great Scott, ONCE Ballroom, O'Brien's Pub, Royale, TD Garden, Rockland Trust Pavilion, Agganis Arena.
Sinclair/Great Scott tie for #1 – Sinclair has the best staff, best bars, best lights, and best sight-lines of any club in the city, and Great Scott is your favorite dive bar that good bands also happen to play at all the time. Both feel like home to me.
ONCE – great quirky local vibe, strong booking
Royale – sure it's a weird nightclub full of suits of armor for some reason, but I rarely have a complaint about views or lights or sound
O'Brien's – Great Scott's weirder little brother
Brighton – kind of a weird boxy layout for my taste, but a fine club
House of Blues – great lights, easy to shoot at, wayyy too corporate in every other respect
Pavilion – everything here is outrageously priced and getting to and from is a battle, but a passable space for the acts they book (if you have decent seats and the weather cooperates)
TD – eh, it's a basketball arena
Agganis – TD but smaller, more nondescript and worse-sounding
Paradise – bad layout, bad sight-lines, nigh-impossible to get a good crowd spot without lining up hours early – worst place to see a packed show in the city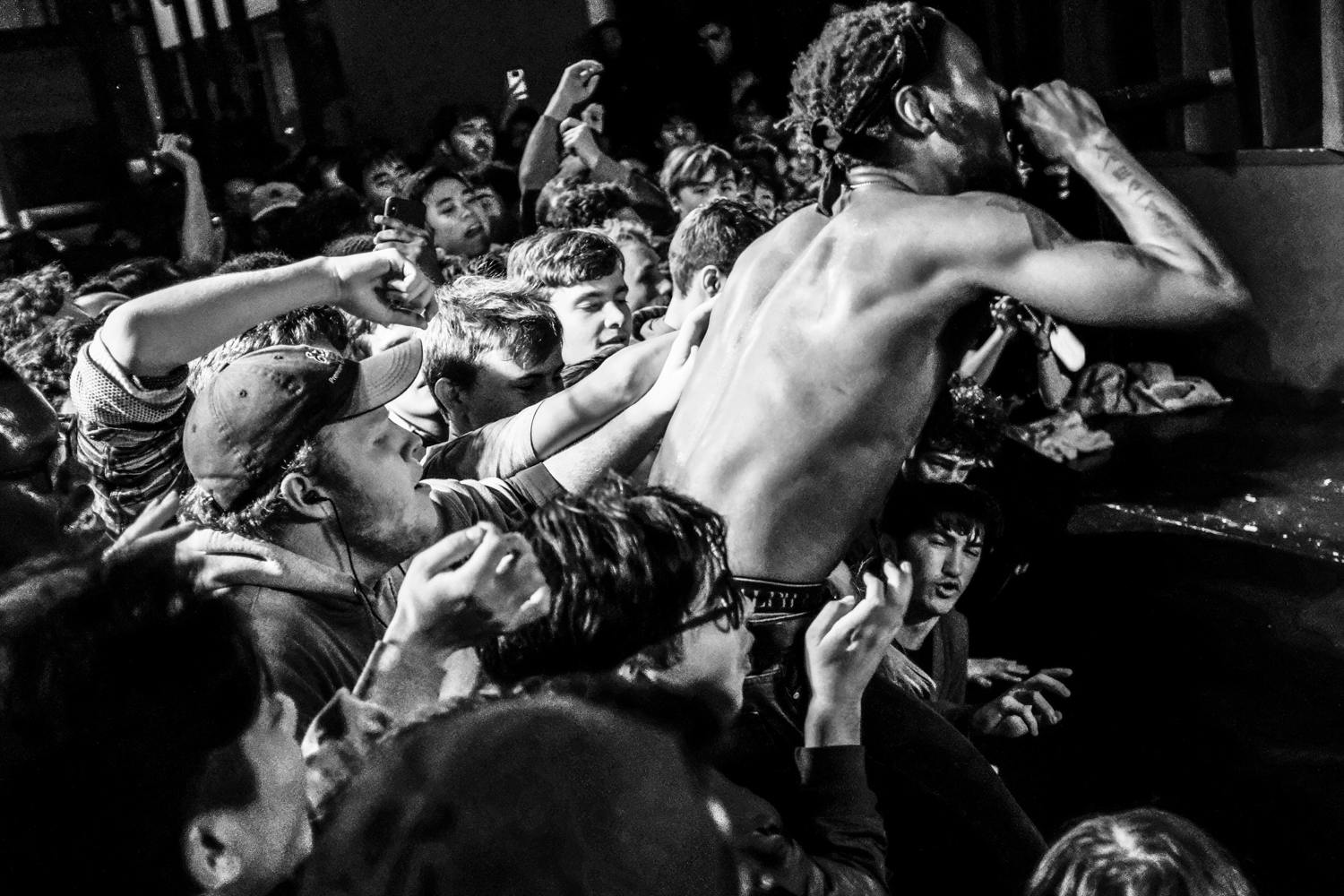 JPEGMAFIA c/o Ben Stas
DN: What technical advice do you have for aspiring concert photographers (i.e. what makes for a good shot)?
Anticipate the moment – seeing a second ahead of time when a jump or an emotive scream or a dramatic downstroke is coming is half the battle of making compelling images
Master your exposure – don't be afraid to crank up the ISO when you need to, sharp and bright shots with grain are better than dim and blurry ones without
Keep an eye on the little things – the placement of mic stands, instruments blocking faces, objects crowding the corner of your frame are subtle things that can make a huge difference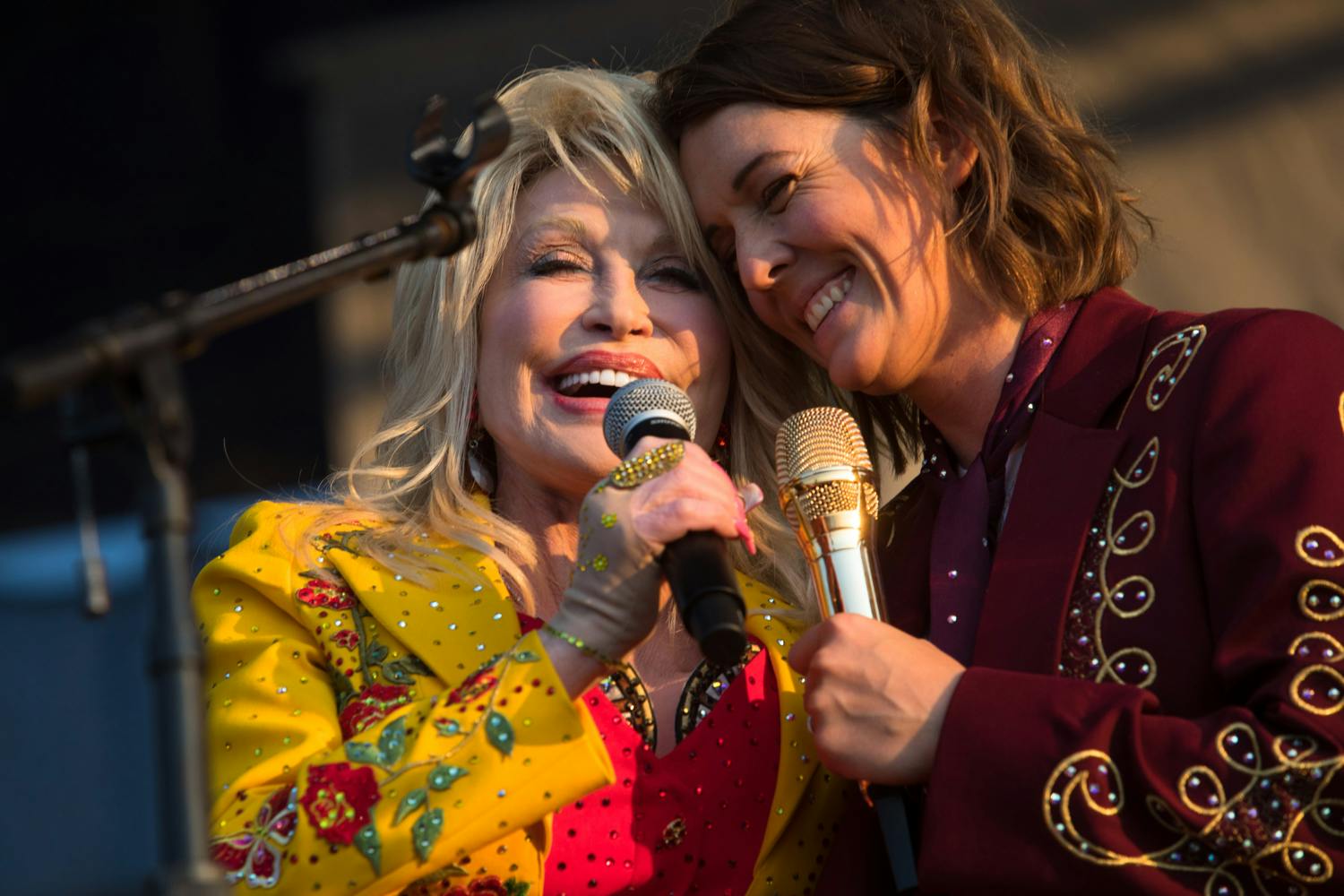 Dolly Parton & Brandi Carlisle c/o Ben Stas
DN: What career advice do you have for aspiring concert photographers?
I'm probably the wrong person to ask about this, because while the money I occasionally make doing this is nice, I am absolutely not in it for the money. In terms of looking at a "career" in this field as being able to get published and get access to the shows you want to cover, I always tell people to start small, build a portfolio and then approach blogs or school publications (if they're students) about covering club shows, and eventually bigger ones. Rooms like Great Scott or O'Brien's will pretty much never care if you bring in a camera, and since they're generally pretty dark and challenging to shoot in, they're great places to sharpen your skills before you move up to better-lit rooms.
And while there's a little bit of a barrier of entry to concert shooting due to the cost of equipment, you don't need to have a $5,000 kit to take good photos. You can do plenty of damage with an entry-level DSLR and a cheap 50mm lens.
DN: What have you been listening to on repeat lately?
Blood Incantation – Hidden History of the Human Race
Third Eye Blind – S/T
100 gecs – 1000 gecs
Tindersticks – Tindersticks (First Album)
Destroyer – Have We Met?
Grimes – Miss Anthropocene
Bambara - Stray
DN: What Boston-based artists are you really excited about right now?
Future Teens, Seed, Leopard Print Taser, Hallelujah the Hills, Glacier, Pet Fox, Lady Pills, Kal Marks...many more that I'm forgetting.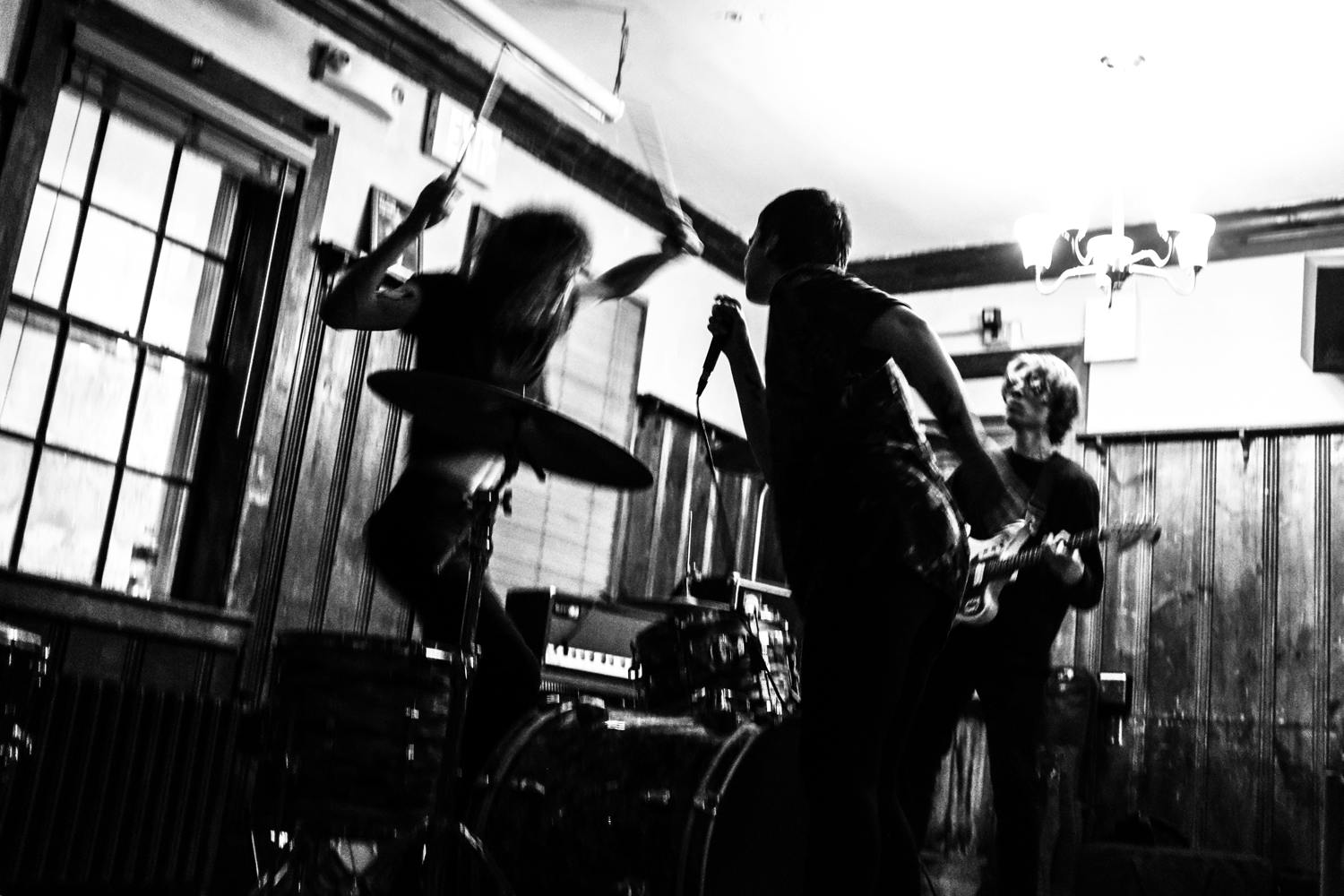 Seed c/o Ben Stas
DN: What about the Boston music community do you find so alluring?
I think Boston has a genuine and weird musical identity, which manifests in a lot of different ways but is unmistakably the product of a lot of unique and passionate people. There's a really rich legacy of off-kilter, extremely Boston bands that continues to this day, and a ton of musical history packed into a city that's obviously quite small, but still has an appreciable footprint in that landscape.
And from a practical standpoint, as a person who really kind of hates New York City but also wants to see every band, Boston has remarkable live music resources for a city of its size. We get most everybody that tours, and it's a small enough scene that there's a real community to showgoing. You see certain people at certain types of shows, you make connections and friends. 
---
Check out Ben's photo site here: https://photos.yardhawk.net/
His blog (because, yes the man can write, too) here: http://www.yardhawk.net/everybodytalking/
And, of course, follow him on Instagram for unparalleled concert photography here: https://www.instagram.com/noisefloorphoto/
Cover photo of Ben Stas c/o Wendy Schiller.