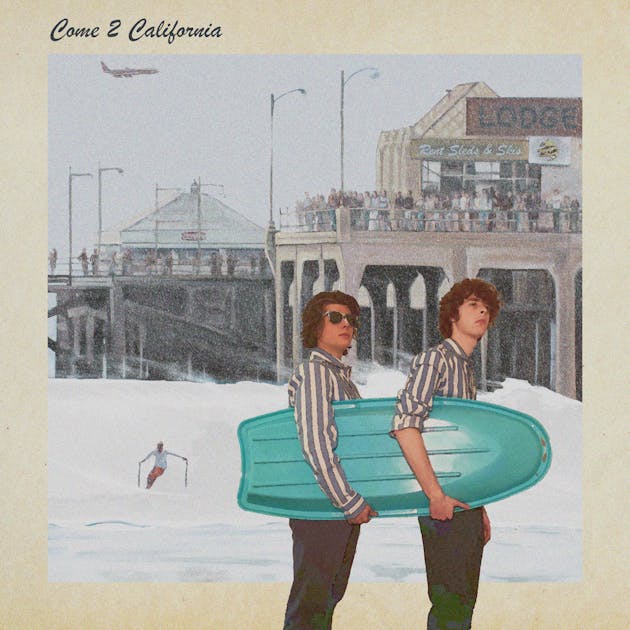 On their debut EP, Come 2 California, Cap'n Marble show they've got the confidence to play for keeps. The Boston via SoCal duo of Ryan Arshonsky and John Dasilva weave their way along the four track offering heavy with syrupy synths and laissez faire longing. 
The circus flourishes, theremin treatment, and closing phonograph crackle of the title track set a retro mood that feels like a genuine extension of the duo's interests—further embellished by the rather old fashioned but timelessly saccharine admission that "It'd be so grand to have you near again."
One part Beach Boys, one part Unknown Mortal Orchestra, one part High Maintenance soundtrack, the "it's sunny outside but we have everything we need right here" attitude makes this EP the perfect accompaniment for your first post-quarantine carefree bike ride.