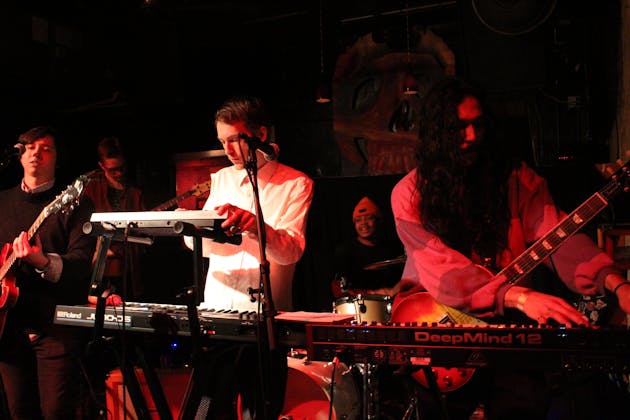 Daydream Review is  an ensemble built around Elijah Montez and friends - and is the instrument in which all of their fluid psych pop ideas take form. Tracks are frequently drenched in reverb and the sound of joy  is found lying in a field gazing upward - reminiscent of the relief a Chicagoan feels once the city thaws in the spring.
The group's recently released single, "With You," washes over  the listener with a wave of wonder. It creeps in with an oscillating build broken down by a snap that calls back the best memories of  Tame Impala that was moved aside in favor of the idea that maybe there could be room in the world for two Max Martins. The heavy steps within the song create nodes that the phased-guitars and sharpened sawtooth synths that pepper themselves over the melody can wrap around. The line "Something I feel when I'm with you" acts as the foundational element  that holds all of these fluttering noises together. The ideas present are allowed to swell until they are brought right back down to earth with a snap of a finger.
Daydream Review dropped the single with a lineup of friends at  Chicago's Subterranean this February - specifically the ensemble of fellow band mate Breether, Gothic new-wave ensemble Flora built around local musicians Ryan O'Toole and Max Miller, and grunge-folk ensemble Faux Furrs.
Check out the gallery and the track itself below.