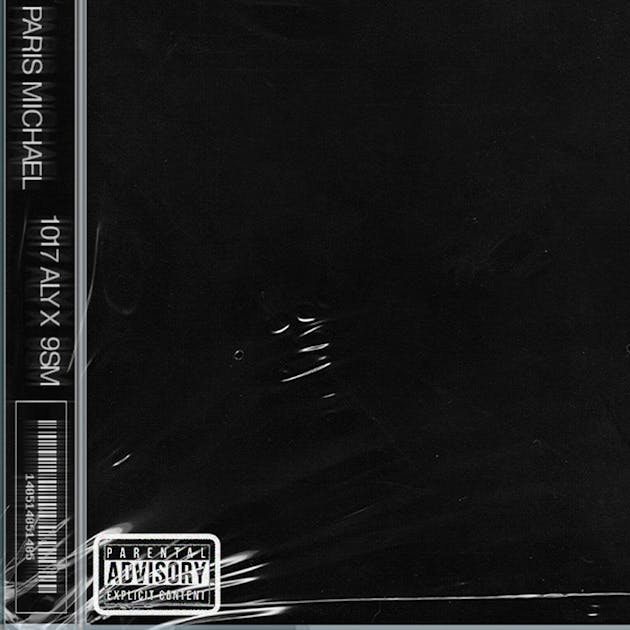 Brooklyn based, Chicago native Paris Michael releases the second track off his debut album EP SS20: PUBLICITY STUNT titled "1017ALYX9SM." 
After pursuing theatre and dropping out of NYU, Paris Michael is finding a new platform to express himself. He combines grime beats with echoey verses to make the perfect track to invite a mosh pit on "1017ALYX9SM." He takes influence from punk and Soundcloud rap to create a hard-hitting track mentioning designer brands and his daily struggles. The anecdotes in the song range from sleeping on couches to being on the come up in New York in multiple circles. There's also a softer side to Paris Michael too as he raps about wearing pink nail polish, mascara, and pearls. He's helping contribute new topics to hip hop, typically seen as feminine ideals, but brings it to the table in an aggressive tone. Two minutes into the track, the tempo and beat speed up, demonstrating Paris Michael's ability to spit effortlessly. 
His upcoming album is stylized to mirror a fashion line, where each track is rolled out and "showed" like a project in the fashion week schedule. Paris Michael is pushing the boundaries in multidimensional rap, taking influence from fashion throughout his lyrics and his general creative vision.
Listen to "1017ALYX9SM" on Spotify and follow Paris Michael on Instagram to see sneak previews of visuals for his debut album dropping soon.