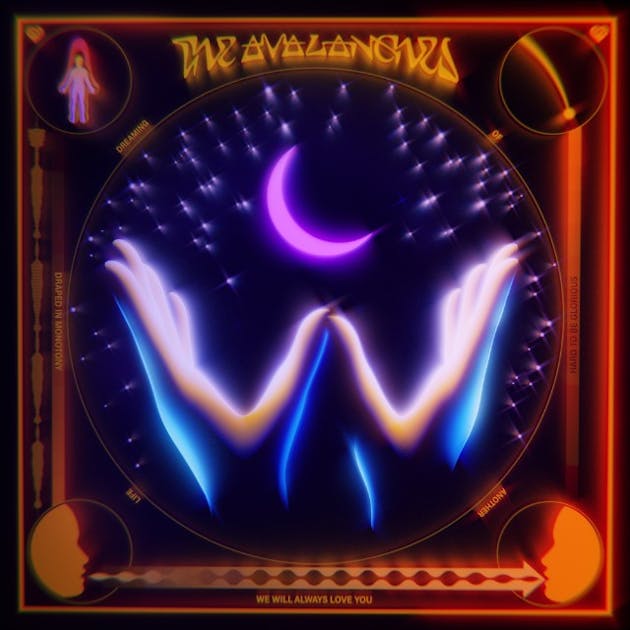 It's hard to write down thoughts on The Avalanches without going into a state of unapologetic gushing. The dense sample-layering and context-warping that they have built both of their previous projects on reflect heavily on how all of these pieces would manifest themselves in the lives of listeners. The sounds have meaning on their own, and sometimes even more so in combination with each other. If our experience with this music is a product of the residuals of all the music we listen to, then The Avalanches are creating that experience in a tangible, listenable form. It's quite incredible.
"We Will Always Love You" is the first single off of their third LP, due to drop sometime within the coming months. It features the stoic croon of Blood Orange's Dev Hynes flowing over the sweetened chorus of the Smokey Robinson and the Miracles track "I'll Take You Anywhere That You Come," before breaking into The Roches' shimmering "Hammond Song." All of these sounds are paired with a down-tempo urban lounge beat and a deadpan poet walking the listener into this world with the words "Night time on fire / dreaming of a better life" cycling over themselves. 
One of the strengths of The Avalanches as a collaborator is the fact that they tend to treat their features as samples in their own right. Sampling has evolved tremendously since its advent in the 1980s — as inventing ways to add context to a sound comes to carry as much weight as the sound itself. On Wildflower, this created one of the best moments of Danny Brown's career to date, where the industrial and jazz urban house beats that have built his personal discography were subverted to include a moment where he's dropping a verse over harps, flutes, and the voices of pixies. The moment the song shifts into his verse is jarring. In "We Will Always Love You," Dev Hynes' contribution perches itself in a position where instead of dominating the song it places them in the studio with Robinson and the Miracles in 1969 when it was recorded. The context of Hynes' vocals — much like every sliced loop present in the track — is blurred to the point where it seems invisible, creating something new. As a leading single, it shows that The Avalanches are taking their next project into a new space rather than rehashing the sounds of their previous work. An album's worth of this style is going to be a treat.