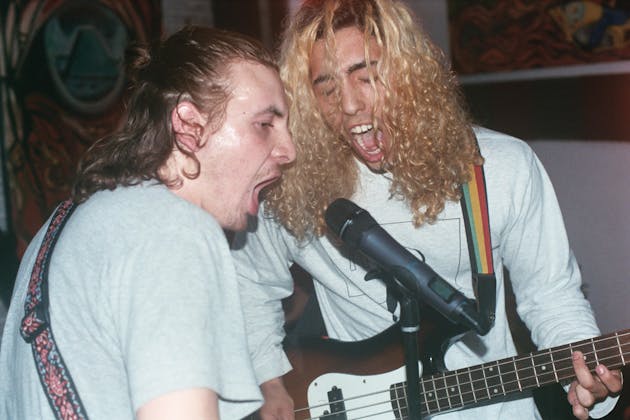 Richmond, VA based post-punk/indie-pop band Lance Bangs have had a turbulent few years. Since the release of their debut EP Lance Mountain in 2016, they've toured extensively and weathered personal struggles and multiple lineup changes, all while honing in on their unique post-punk sound. They're a band in constant motion, and "WASH", the first single off their upcoming record WHAMMY, offers a vivid look into their ever-shifting reality.
With its surfy riffs, uniquely twanged vocals, and anxious sense of rhythm, "WASH" perfectly captures the indie-pop tinged post-punk that Lance Bangs have been developing over the course of their career. If "WASH" is a summation of Lance Bang's sound, its accompanying music video is a feverish, compacted documentary of the band's past few years. Drawing from a collection of photos and videos from Lance Bangs 2017 tour with label-mates Crumb, the video is part tour diary, part screen print t-shirt party, and part scenes from life. It presents memories in a way that feels "slice of life", yet doesn't detract from their evident meaningfulness. It's like being invited into the tour, into the group, and being along for the ride. There's a nostalgia to the video too, with visions of once crowded basements and dive bars dripping with sweat and spilled beer feeling like a distant memory now—something that can really only for hoped for in this moment. The constant splicing of the visuals matches the disorienting feel that much of Lance Bangs' music features. For a band who never seem to take themselves too seriously, "WASH" maintains that feeling of effortless cool. 
The "WASH" video was created by Bucky Illingworth, a filmmaker and photographer based in Brooklyn. Watch it below, and check out Lance Bangs on Bandcamp, Facebook, and Twitter. Pre-order WHAMMY, out on Citrus City May 26, 2020.