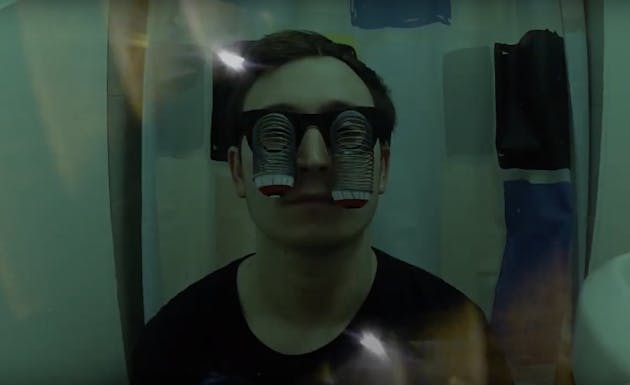 Like most other bedroom pop artists, Chicago's Jupie works with a limited repertoire of sounds. The tracks on his debut EP Deep In The Seat are instrumentally unadorned and consist primarily of the guitars, synths, and soft vocals typical to his genre. His production, likewise, is lo-fi and fuzzy, and his music carries the same warm, nostalgic feeling you'd expect from his contemporaries. What sets Jupie apart is his clear penchant for mixing and songwriting and his unique ability to make lo-fi bedroom pop feel grand and vast and scope. Through his masterful layering of melodies and ability to pen dynamic tracks that ebb and flow in intensity, he builds a sound that is much more than the sum of its parts. 
There's no better way to see what makes Jupie so unique than listening to "Goldfinger", one of his standout tracks and the emotional peak of Deep In The Seat. "Goldfinger" explores the inherent downsides of success and the sentimental and nostalgic qualities that are lost forever when the things in one's life turn to gold. It's intensely personal and channels its emotional unsteadiness both musically and lyrically. The track opens with gentle vocals and picked acoustic guitar, with an atmospheric and distorted sample adding atmosphere low in the mix. Before long, Jupie's half-whispered falsetto is soaring over rhythmic, staccato guitars that sound almost orchestral. While "Goldfinger" may pose questions about progress and loss, its confident and powerful instrumentation seems to provide at least some of the answers. 
Watch Jupie's surreal new video for "Goldfinger" below, and listen to Deep In The Seat on Bandcamp and Spotify.