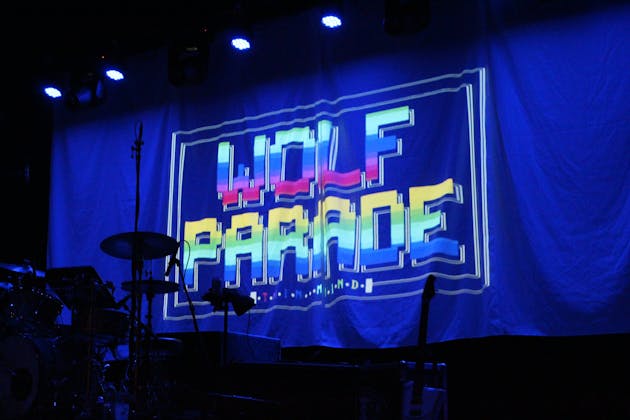 It feels incredible to be able to see Wolf Parade play together in 2020. The band formed in the early 2000s, and through a tumbling series of events found themselves signing onto Sub Pop and releasing one of the best indie rock albums of the early 2000s, 2005's Apologies to the Queen Mary. Lineup changes, side projects, and supergroups altogether meant that the future for the band in this iteration would start to fizzle out by the end of the decade. The style was an earth-shattering find for someone who was discovering their own music in the mid-2000s. Meteoric, pompous, and undeniably bright can all be used to describe what was being created - so incredibly so that I was genuinely saddened that I felt like I missed the opportunity to catch them on stage. 
In 2016 the band reformed, making a handful of East coast stops later in the year before playing 2017's Boston Calling. For a band that had allegedly not played a stage this large in almost 6 years - and to a photographer shooting one of their first festivals - they put on one of the most electrifying shows of the weekend to the absolute shock of somebody expecting a bit of rust after such a hiatus. Since reforming - Wolf Parade has been touring around their post-hiatus album's, 2017's Cry Cry Cry  and this year's Thin Mind, both of which are unwavering returns to form as the band - now touring as a trio - surges forward into a new stage of life. 
Wolf Parade brought Jo Passed with them to a packed Thalia Hall in Chicago this past February - check out the gallery of their night below.